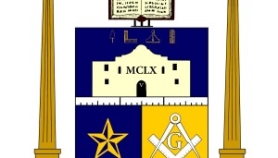 Posted on February 15, 2015 by in Trestle Board

Brethren: Take Notice Tuesday February 10, 2015 Stated Meeting for Victory Lodge No. 1160 A.F. & A.M. Dinner preceding the meeting at 6:00pm. $5.00 for members, free for visitors. Dinner will be served in the adjoining dining room in the Lodge Building. A Stated meeting of Victory Lodge #1160 will be held in the […]

No Comments. Continue Reading...